---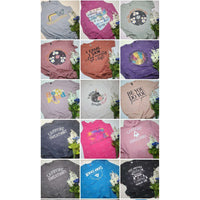 Host a Tee Party
Do you love Graphic Tees?
Do you like hanging out with your friends and family online?
Do you like free and discounted things?
Book A t-shirt party and you get to do all of that. 
We have some awesome hostess rewards for you with your party and some awesome shirts to show you. 

Just book the day when you want your party to start and we will get in touch by email to set up your party and get you some free tees. 

***Keep in mind these are done on Facebook so you must have Facebook to have an online Tee party. 
***When booking your party date you will choose the time of 10am on the available days. This is just booking your party start date